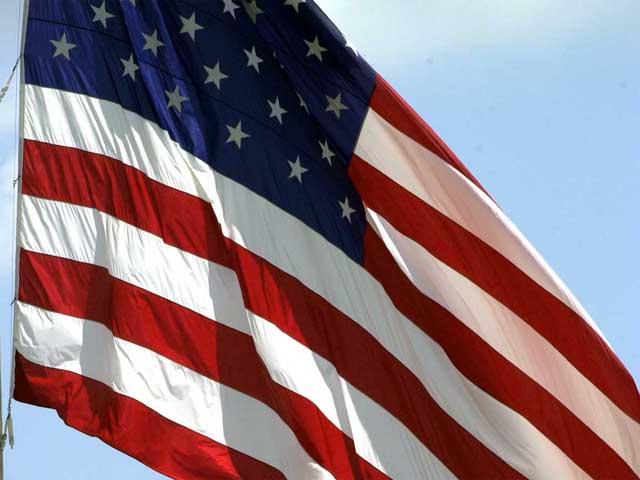 Dumpster Rental - Find Dumpsters & Roll Off Dumpster Rentals in your area
To rent a dumpster in your area, click on the major city closest to you or select your area from our service areas page.
We help contractors, builders, and homeowners find the best trash dumpster and roll off rental companies. Domestic Dumpsters selects locally owned dumpster services in your area.
Affordable Dumpster Rentals
Easy Dumpster Rentals
Reliable Roll-Off Dumpster Rental
Roll Off Dumpster Rentals
Domestic Dumpsters' local affiliates are ready to serve you with a reliable and affordable roll off dumpster rental experience.
Select your state from the service areas page to get started with Domestic Dumpsters.
Select by City:

Akron, OH
Albany, NY
Albuquerque, NM
Alexandria, VA
Allentown, PA
Anchorage, AK
Arlington, TX
Athens, GA
Atlanta, GA
Augusta, GA
Aurora, IL
Austin, TX
Bakersfield, CA
Baltimore, MD
Baton Rouge, LA
Bellevue, WA
Birmingham, AL
Boston, MA
Bridgeport, CT
Buffalo, NY
Cambridge, MA
Cape Coral, FL
Carrollton, TX
Cary, NC
Chandler, AZ
Charleston, SC
Charlotte, NC
Chattanooga, TN
Chesapeake, VA
Chicago, IL
Cincinnati, OH
Clearwater, FL
Cleveland, OH
Colorado Springs, CO
Columbia, SC
Columbus, GA
Columbus, OH
Concord, CA
Corpus Christi, TX
Dallas, TX
Dayton, OH
Denton, TX
Denver, CO
Detroit, MI
Durham, NC
Elgin, IL
Elizabeth, NJ
El Paso, TX
Fayetteville, NC
Fort Lauderdale, FL
Fort Worth, TX
Fresno, CA
Galveston, TX
Garland, TX
Gilbert, AZ
Glendale, AZ
Grand Prairie, TX
Grand Rapids, MI
Greensboro, NC
Greenville, SC
Harrisburg, PA
Hartford, CT
Henderson, NV
Hialeah, FL
High Point, NC
Hollywood, FL
Honolulu, HI
Houston, TX
Huntsville, AL
Independence, MO
Indianapolis, IN
Irving, TX
Jacksonville, FL
Jersey City, NJ
Joliet, IL
Kansas City, MO
Knoxville, TN
Lafayette, LA
Lakewood, CO
Lancaster, PA
Laredo, TX
Las Vegas, NV
Lewisville, TX
Little Rock, AR
Long Beach, CA
Long Island, NY

Los Angeles, CA
Louisville, KY
Lowell, MA
Lubbock, TX
McKinney, TX
Memphis, TN
Mesa, AZ
Mesquite, TX
Miami, FL
Milwaukee, WI
Minneapolis, MN
Mobile, AL
Montgomery, AL
Murfreesboro, TN
Naperville, IL
Nashville, TN
New Bedford, MA
New Haven, CT
New Orleans, LA
New York City, NY
Newark, NJ
Norfolk, VA
North Las Vegas, NV
Oakland, CA
Oklahoma City, OK
Olathe, KS
Omaha, NE
Orlando, FL
Ottawa, ON
Overland Park, KS
Palm Bay, FL
Paterson, NJ
Pembroke Pines, FL
Peoria, AZ
Philadelphia, PA
Phoenix, AZ
Pittsburgh, PA
Pompano Beach, FL
Port St. Lucie, FL
Portland, OR
Portsmouth, VA
Providence, RI
Raleigh, NC
Regina, SK
Richardson, TX
Richmond, VA
Riverside, CA
Rochester, NY
Sacramento, CA
Salt Lake City, UT
San Antonio, TX
San Diego, CA
San Francisco, CA
San Jose, CA
Santa Barbara, CA
Santa Fe, NM
Savannah, GA
Scottsdale, AZ
Scranton, PA
Seattle, WA
St. Louis, MO
St. Paul, MN
St. Petersburg, FL
Shreveport, LA
Springfield, MA
Syracuse, NY
Tacoma, WA
Tallahassee, FL
Tampa, FL
Tempe, AZ
Toledo, OH
Topeka, KS
Toronto, ON
Tucson, AZ
Tulsa, OK
Vancouver, BC
Virginia Beach, VA
Wilmington, NC
Wichita, KS
Winnipeg, MB
Winston-Salem, NC
Washington D.C.
Worcester, MA

Select by State:

Alabama
Alaska
Arizona
Arkansas
Bahamas
British
Columbia
California
Colorado
Connecticut
Delaware
Florida
Georgia
Hawaii
Idaho
Illinois
Indiana
Iowa
Kansas
Kentucky
Louisiana
Maine
Maryland
Massachusetts
Michigan
Minnesota
Mississippi
Missouri
Montana
Nebraska
Nevada
New Hampshire
New Jersey
New Mexico
New York
North Carolina
North Dakota
Ohio
Oklahoma
Ontario
Oregon
Pennsylvania
Rhode Island
South Carolina
South Dakota
Tennessee
Texas
Utah
Vermont
Virginia
Washington
West Virginia
Wisconsin
Wyoming